A Managers Experience of Developing & Accrediting Coaching Skills
"I realise how vital coaching is to being a successful Manager "
Stuart Simpson, Group Manager at North Yorkshire Fire and Rescue Service, talks about how becoming an accredited coach has made a big difference at work.
"I joined the Fire Service in the early 90s and spent ten years as a Fire Fighter before progressing up the ranks to take on more operational-based roles. My role now as Group Manager means that I look after everything that happens across York and Selby and it can be quite a big responsibility.
I first got involved in the world of coaching as a Coachee. I'd recently become a Manager and wanted to get a business perspective from someone outside of the Service. This relationship allowed me to test ideas with my Coach and feel assured I was 'doing things right'.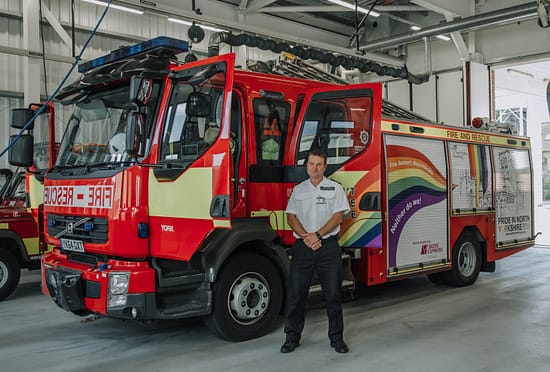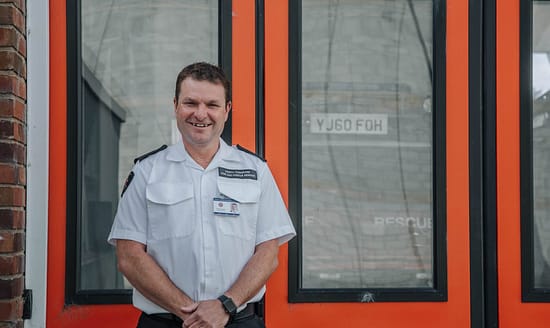 I realised at work that I wasn't always aware of how I was coming across to others and I did some training around listening skills. It was really enlightening and gave me a real insight that everyone in a group has differing priorities and that by listening more actively I could form a better understanding of people's varied ways of working. This then allowed me to build stronger working relationships with colleagues.
At a similar time Karen approached me about becoming a Coach and I decided to go for it. I started my ILM Level 5 certificate, which Karen delivered, and I began coaching others. Doing a qualification meant that I was actually committing to being a Coach and it boosted my confidence as it gave extra validation to what I was already doing.
Karen kept the momentum going throughout the qualification and was always there to guide, support and assist when I needed it. She isn't judgmental, is happy to offer her own experiences but ultimately allows you to make your own decisions. She is still my Coaching Supervisor and I know that I can always give her a call to discuss something and she will go over and above to provide me with the guidance I need.
I now use coaching nearly every day at work and realise what a vital part of management it is. I've had feedback from my own managers that my style has changed. I communicate better with others and I understand the importance of doing the groundwork in order to build and maintain working relationships.
The coaching qualification was so beneficial to me. It's given me access to a brilliant and varied support network. It has provided me with both the theory and the confidence to back up what I am doing and ultimately it has made me more self-aware and better at my job."